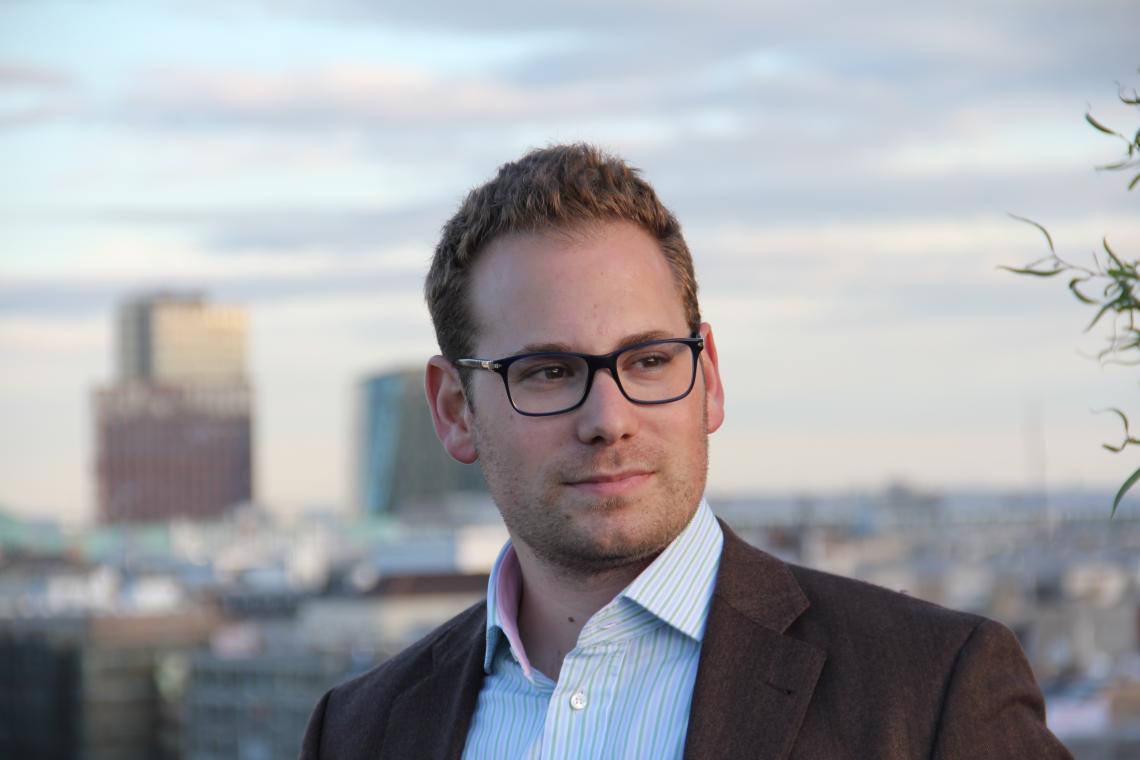 1. How and when did you come up with an idea to organize WeAreDevelopers? What makes this conference stand out? 
Sead and I always wanted to organise a developers conference. We were aware of, and attended, developer meetups regularly, but these were events for 20, 30, 50 participants – we wanted to create a festival for developers. In 2015 we were offered a small location for 300 attendees, where we hosted the the first WeAreDevelopers conference after just eight weeks preparation. The conference was successful, of course there was room for improvement in many domains, but the participants enjoyed the talks and this is what really mattered to us. We repeated the conference one year later with 600 participants in 2016, then we made a big jump to >4,000 developers in 2017 with participants from 50 countries and more than 70 corporate partners. Now we have a team of 45 employees who are located in Berlin, Vienna and Sarajevo, who are working on the upcoming conference in May 2018 with an expected 8,000 to 10,000 developers. 
What makes us stand out is the quality of speakers – Steve Wozniak, Joseph Sirosh, Joel Spolsky, to name just a few – and the variety of topics and technologies that are covered at the conference.  
2. As far as we know, this year one of the major focuses is to bring more diversity and inclusion to the conference? How are you planning to achieve it? What value will it add to the conference?
At WeAreDevelopers we live diversity on a daily basis. In our company we have developed a culture embracing diversity on many levels. We have 14 different nationalities, we have a gender split of 50:50 and we support amazing causes such as refugees:code, Black Girls Code, Coding Girls and many more. Our Chief Commercial Officer, Jacqueline Resch, is one of the drivers of our inclusive initiatives. 
The diversity mindset of our company is reflected in our conference with dozens of nationalities, a current female speaker ratio of >50%, a diversity fund supporting conference participants from diverse target groups, on-site child care on all three days, coding courses for children aged 4-12 in collaboration with Coder Dojo, and much more. We work together with key organisations and with individual champions such as Natalia Korotaeva, the Head of Facebook Developer Circles Vienna in order to make the developer community aware of these initiatives. What matters to me is: we are not doing these things for PR purposes, we are doing them because we believe that this is the only right thing to do. It comes naturally and is engrained in the way we think. For us the congress is about people. It is a myth that developers do not network. We want to bring them together because the face the same challenges, they speak the same language - code and are driven by curiosity and creativity.
3. What are the biggest learnings from the previous editions?
We learned how to organise large conferences by making a lot of mistakes in the past, which we learned from and improved greatly. Building up an amazing team was the most important measure in order to achieve our goals and make WeAreDevelopers what it is today.
4. What is the biggest achievement you are most proud of?
I am most proud of the members of the WeAreDevelopers family, our team, who have each dedicated 200% of their time and energy into making WeAreDevelopers such a success story. Their hard work and drive motivates me and it's great to see how our employees are developing their skills and competences.
5. What is your most ambitious goal as a co-founder?
My most ambitious goal is to turn WeAreDevelopers into the leading recruiter of developers in Europe, we want to become the organisation that enables the highest number of hires in this space within the next five years. This is an ambitious goal, we are competing with large players and we are disrupting a sector that has failed to fulfil the needs of its target group - the developers.
6. Give 3 good reasons for girls and women to be part of the conference.
(1) You will be able to meet likeminded people and grow your network.
(2) You can see the latest in your tech stack and look into other technologies.
(3) You get a glimpse into the IT world of tomorrow.
7. Describe WeAreDevs in 3 words. 
People. Code. Future.

WeAreDevelopers was founded in order to enable developers across the world to share their knowledge and experience with one another. With more than 8,000 attendees from over 50 countries, the WeAreDevelopers World Congress is the largest developers congress in the EMEA region. The goal of WeAreDevelopers is to bring together the brightest minds in the tech industry, in order to share their expertise with our audience of developers, IT specialists and IT decision-makers.
Find out 5 reasons to join WeAreDevelopers 2018 and get your discounted ticket here: https://www.coding-girls.com/20-discount-wearedeveloper-2018